---
Project Date: 2019
Location: NYC Center for Architecture

A method for designing architecture, Topiary Tango responds to ever-changing contexts and grants people the agency to instigate that change with a little help from topiary. The project began as a research project funded by the Center for Architecture's Stewardson Keefe Lebrun travel grant. I travelled for four months across Europe, visiting famous topiary gardens in Italy, France, and the United Kingdom. The research was exhibited a year later at the New York Center for Architecture.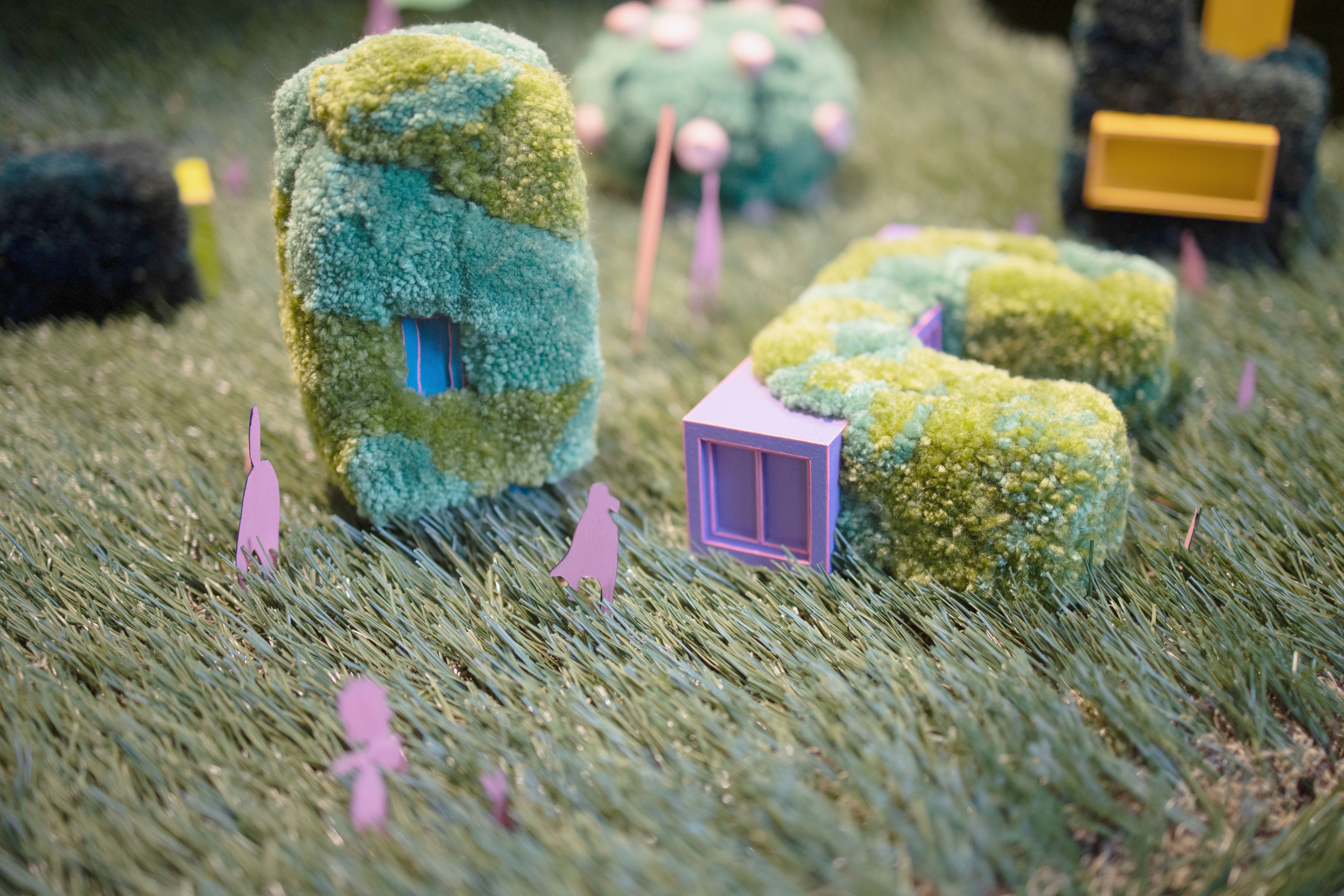 What is topiary?

It is the horticultural practice of training perennial plants into shapes. This forgiving art opens up opportunities for gardening newcomers and veterans alike to influence architecture-scaled mass without extensive tools or planning. Whether it's straightening edges or fashioning peacocks, all a project needs are a set of shears and a vision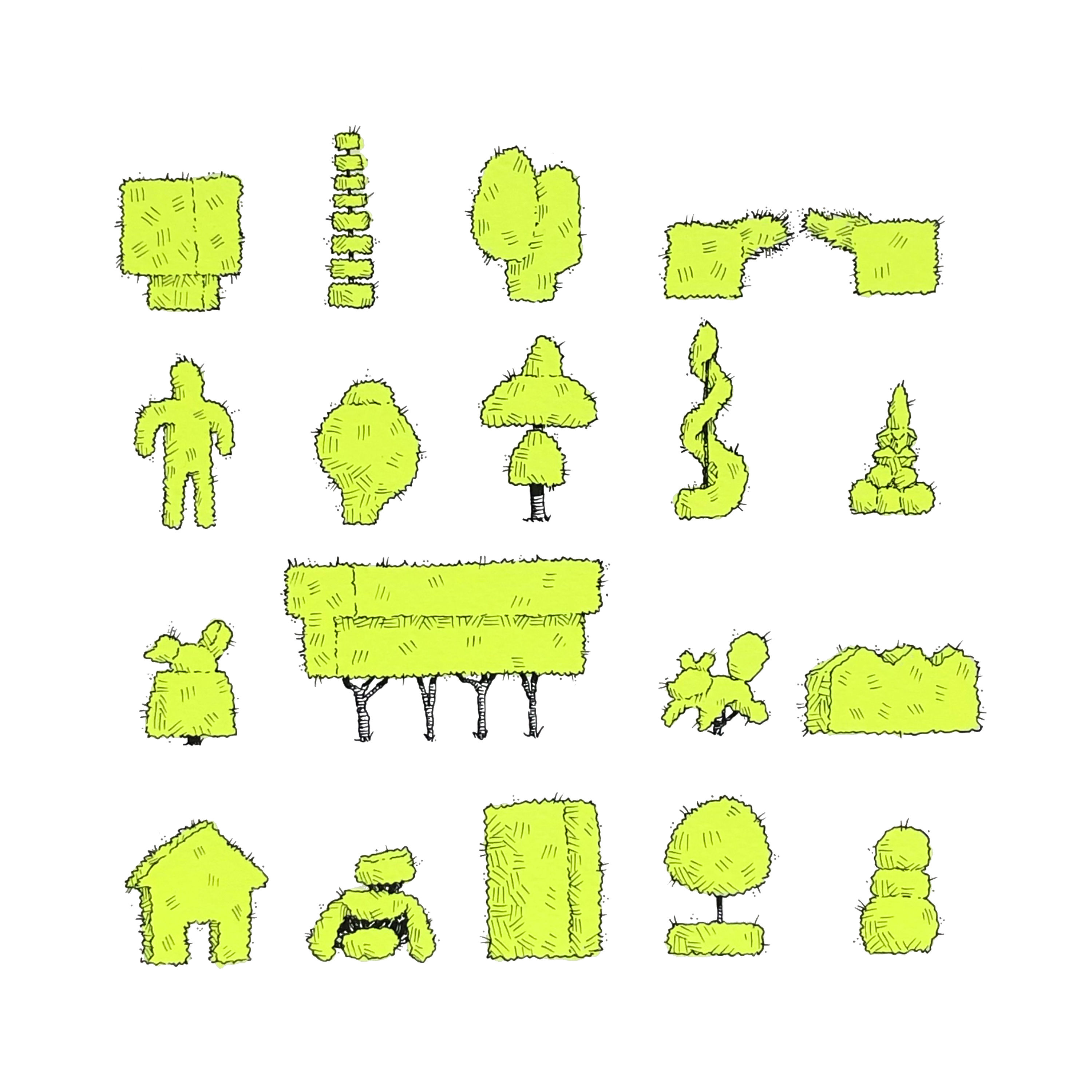 Topiary is volumetric.

It can be used to wrap objects and obscure their original forms with new geometries. A cube surrounded by topiary can be disguised as a sphere or an obelisk; meanwhile a sphere and an obelisk can be masquerading as two identical cubes.

Buildings wrapped in topiary become soft, undulating, reactive bodies with a verdant veil. Topiary breathes new life into an otherwise calcified construction.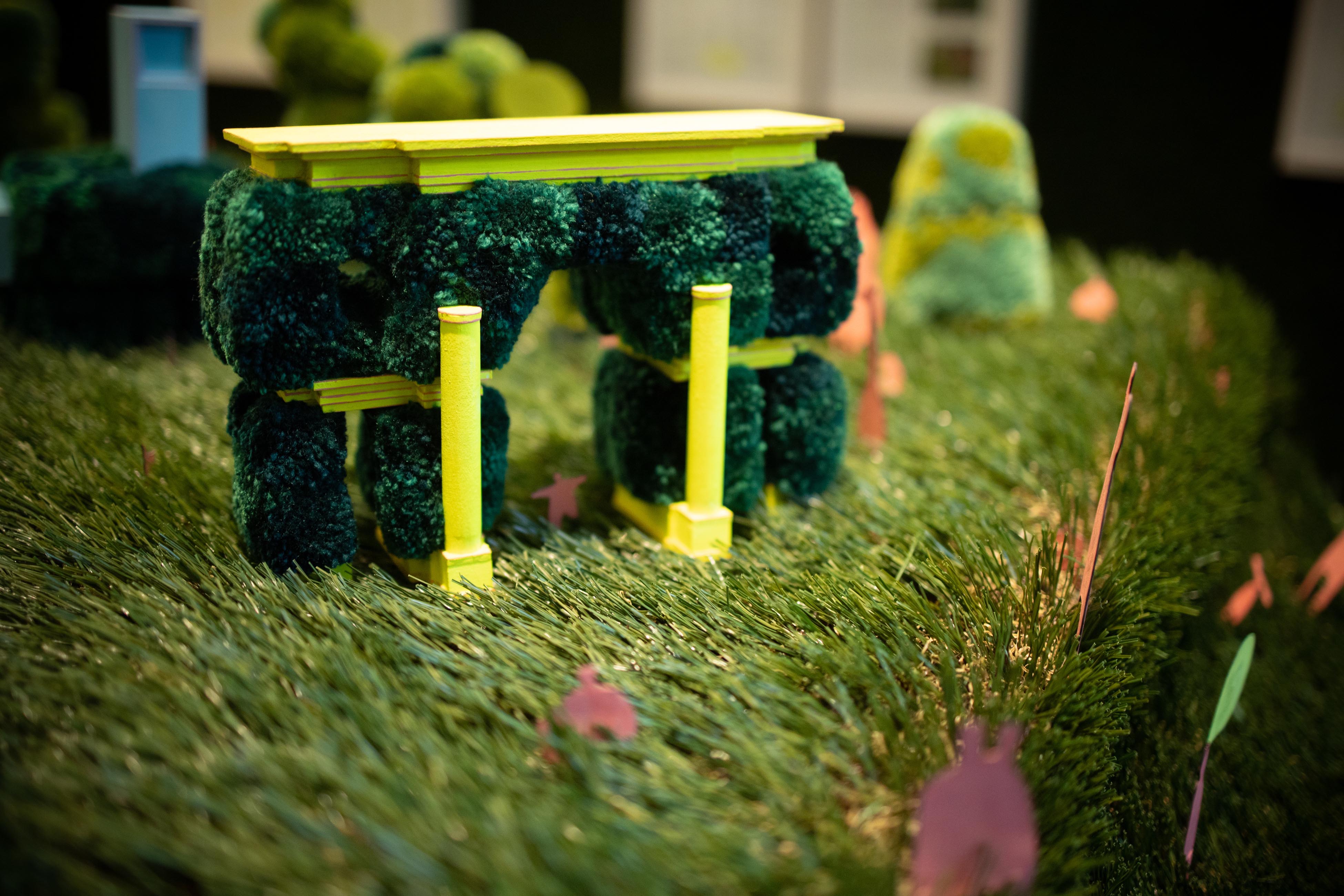 Topiary is scale-less.

Topiary sizes range from table-toppers to towering trees; their figuration is infinate and can be applied to architecture. When wrapped in topiary, a building's inner architecture can fulfill its functional duties, while the perennial exterior adapts to external stimuli.

Looking for a view? Cut a window.

Feeling fancy? Colonnade a court.

Enhanced by topiary, architecture could be influenced by the most rudimentary manner of creation: snipping with scissors.

---